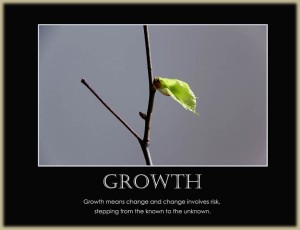 When you are onlinepreneur you have to deal with quiet many challenges in life and work and these challenges usually exhibit your success later on. And thus it is important to deal with such challenges to grow up in your online business. So here in this post we will look at what all things need to be addressed so you can grow up in your business online. I name these challenges and other things which lures away from your Goal I call them as Low lying mangoes. When you are in race with people online for getting the top slots in Google you have to jump off the hurdle and should never get lured by the low lying mangoes. Now this growth has different meaning for everyone but for us growth means rise in popularity, growth in money. Read ahead for these low lying mangoes and hurdles in your growth online.
Low Lying Mangoes
1. Auto Site submissions:- This is not a fantastic way to get backlinks and hence I recommend not to use auto submission tools, usually called as auto submission robots. These robots usually never see what all sites which are offering backlinks it is submitting to and hence you get tons of backlinks from Spam Sites. Resulting in fall of Traffic rank of your site. Be away from this low lying mangoes.
2. Social Networking Sites:- Over reliance of campaing based on Social Networking sites is fatal as these campaigns have pulls for a limit period of time and thus social sites are pron to end up you flushing out money for Ads with no growth of readerbase. Rely only on your content as only your content is going to make users drop in your website and read through.
Hurdles
1. Backlinks:- Backlink generation is not only a time taking job but also should not be rushed upon as stupendous increase in number of backlinks is a negative SEO in eyes of Google. TO build Backlinks you should be atleast active in two forums and two Q&A sites. If you want recommendations from my side my first choice is V7n Forum, second is Digital point Forum.  For Q&A first choice is Yahoo Answers and second choice is Ask.com
2. Great Content:- It is a genuine issues with every webmaster that when the Marketing, SEO, Forum Posting, Backlinks comes in front of the eyes the content take a back seat. And here comes a slippery tunnel which ends to the way downward for any quality site. When you are delivering content which is awesome then only people will come always write for Reader not Search Engine. Because search engine always get updated by itself but readers comes to your site to get themselves updated.
Low Lying Mangoes and Hurdles usually are the two factors and your reaction to it makes difference between you and other competitors in online business. The business is all about being different from every competition plus do things differently and with dedication and passion. Three Questions for you and I am sure you have the answers to one and all:-
Three Question:-
How you nurtured yourself to grow in your Online Business?
Do you think online business are more succumb to failure now as to five years back?
Which is the best tip of success you want to share with newbies?
If you liked the idea of this article share it with your friends and to connect with us for more tips and tricks subscribe to our Email Newsletter.
Tele-Columnist!