Marketing is not only required for the Bloggers but it is required for everyone who are struggling way out in this world irrespective of you being a Blogger or businessman or a Professional or a Self Employed person. The marketing is a medium through which you establish you and your qualities in front of others.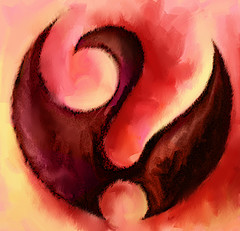 Importance of Marketing
For getting yourself a job you have to win heart of interviewer .
Your mom as house wife must have got herself established as a fantastic cook or a planner or a house manager in eyes of you your dad and her in-law relatives.
To establish yourself as a blogger you have to market your idea and your talent.
Being a Employee you have to establish yourself as a achiever and go getter in eyes of boss.
For being popular in between your friends you keep yourself upto date with topics of general discussion.
Creating connections to get yourself and near dear ones to get Jobs.
How to Market yourself?
You may be a Home maker, a student a professional or a blogger but all of these positions in life needs yourself to earn position for yourself in eyes of others. I am going enlist some of the best ways I learnt with my various positions as a student, as a professional and now as a Blogger. And I am sure these tips will help not only the said three class of people but also the readers from every corners of the web with different responsibilities of home, office and family on their shoulders. We will see the tips ahead on marketing yourself in various facets of life:-
1. Online Marketing is useful for those who have to impress the target audience who are sitting far off and judging them online. Like Bloggers, Online Marketers and Businessman, also Professionals are moving in to shine the online presence with Marketing efforts.
You are a Professional looking for jobs and need jump in career you should target Linkedin and this only site al0ng with job sites like timesjobs.com, monster.com, shine.com and naukri.com will help you land a job.
You are student you should also look for reviewing profiles on web and also freelancing sites where in you can offer your services for best you are in. Like if you are good in coding you offer apps on android and Google chrome. Also you can develope themes for WordPress and plugins to enhance user experience. Plugins and themes are offered intially for free and can be offered more for paying. Earning few bucks for your talent is easier.
If you are a homemaker there are cooking sites if you are good in cooking, if you are also good in arts, crafts, painting or photography there are resources like youtube, instagram and flickr where in you can showcase your talent to get people queuing up to see your talent and reward you with extra bucks for your services.
Bloggers submit review articles on prominent forums and review sites like alexa, amazon, flicker and Ebay. Slowly your practice on free reviews can make you rise to become a prominent in review industry. Also you comment on other bloggers and connect with other bloggers on Social networking sites.
You offer a online service like SEO, Affiliate and you get yourself involved in forums where in you showcase your knowledge on SEO and Affiliate in discussion with other members. In market place areas if you present yourself therin I am sure you will get many a number of interested customers.
2. Offline Marketing is something I believe people are themselves more intelligent in getting themselves popular. Best about offline marketing is its rules ways and conduct of marketing is similar across all facets of profiles of people. I enlist few of them as I believe you are more expert than anybody else on earth in promoting yourself in real world:-
Offering Goodies on a major event is a good way to piggy back on popular gameshows as these popular game shows in your vicinity makes more people interested in what you have to talk about a event of there importance.

Person to person marketing or word of mouth marketing is the best as people are more interested in looking for goods and services recommended by people they believe upon.
Billboards and small hoardings within the societies and vicinities where people of your field assemble. So this is the best way to catch the eye of your niche readers.
You have now catch hold of both online and offline ways to market yourself now the important thing and the only thing which makes the difference is the way of execution. You are the best judge to know your product and service and you are also aware where people will be interested in getting your services and offerings from crowd. Now the way you put yourself different is the only thing which makes you different from rest of the similar people or say competition giving efforts in the area you are putting in.
What's your say?
How you market yourself?
What are the best practices in Marketing yourself?
Share your experience with us and if you loved the article content do share your experience post implementing the same. If you need help or guidance in execution of above suggestions. Connect to me on social sites or contact forum i will be happy to help you in guiding you through.
Tele-Columnist!