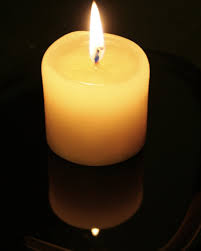 Blogging burn out is the most mishap which happens with every blogger once atleast, but with experience it can be overcome and blogger can yield better results in that burnout period. Burnout gives you an opportunity to learn what your overdid things in your blog. And the best way I learnt to be never burnt out is by writing and maintaining a diary of your blog. Which means that you preplan all your posts of the blog and it also keeps you planned and stress free of what you want to write in your blog. I understood these as the main reasons which burn out a efficient blogger and the remedies for the same:-
1. Overdose of a particular topic post- When you write too much on a particular topic which you love to talk about results in burnout. If you wrote every angle of a particular post it is time you look for alternative niche because writing few more posts will not only waste your time it will bring writer's block in a severe way. Hence look for a substitute niche which can refresh you to refocus on your core expertise.
I keep burnout different from writer's block because writer's block results in no new fresh ideas for your blog and burn out is you get bored of writing itself. Burnout is hence should be considered and dealt with more seriously because you cannot find writing instincts from outside whereas you can find new fresh ideas for your post from outside. The writing instinct comes from inside and fresh ideas comes from outside. Burning a lamp reading various topics can get you writing ideas but writing instinct if goes off can be revived with impossible efforts.
2. Being Online:- When you are doing something you love to do you never feel tired hours of hours spending on them. But when you are not interested in doing something and you do it for the sake of pleasure for sometime (For Eg. Facebook for some cases) it becomes a bit of distraction and anxiety. And this leads to burnout being online and you shutdown you laptop for few days. If you are serious on blogging thing I recommend not to remain online useles sly or things which may distract you because things which brings people near (Social networking) even leads to quarrel as well. So limited usage of social networking is recommended for bloggers.
There may be countless more things which are leading people to burn out and hence you require following things which make sure you are recovered from burnout if you are burnt and save you if you are on the verge of being burnt. So Below are the tips for you:-
1. Read a lot write lesser as compared because you sometimes write so much that you have not even read which means a steps to be no more interested in the topic you love the most. Reading not only rejuvenates but also makes you think from various angels.
2. Walk out in nature still you are not a nature enthusiast but if you walk out in morning or evening it refreshes you of your whole day stress and you are ready to take on the blogging challenge for more time.
3. Spend some time with your family because fantastic ideas come from where you never expected from. It is a fact that your mind works more when you are not working on the topic. Play with kids and toddlers you will learn new ideas everyday.
4. Maintain a diary of your blog which means a offline replica of topics that you wrote on the web. First it avoids duplicate posts and also helps you track what all topics you have covered and what more could be added.
5. Draft as many as 100-500 posts this always helps you and I have recommended this many a times. Because the title of the post always fires ideas within you and you never feel burnout thinking about what new you can write on your blog. As per my observation 90% Blogging burnouts happens due to you spending time daily hunting for new ideas.
6. Don't go in order of the drafts you saved, you are a decider of your own and you decide yourself which post you want first and what you can talk about later. Drafting doesn't mean you follow the date protocol but it means that you always have list of topics to talk about. You may have to research about few of them but I am sure 85-95% topics you are thorough with and you don't require guidance in.
7. Listen to your favorite music the deadlines are not meant to be dead reaching the lines but are to be met. And every one in the planet cannot be happy with you. So be yourself and write your heart out in every post. It will always be the best post.
How you deal with Blogging burnout and also share secret tips to be never Burnt out?
Share your ideas in the comments below, also if you liked this post share it on Google plus. Looking ahead to hear from you…
Tele-Columnist!