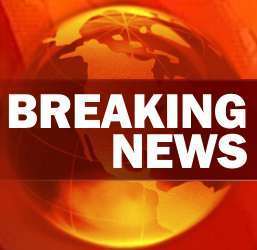 Blogging is about presenting the views on a topic with the best analysis in online world. Now with this analysis it also requires Bloggers to also be at Right Time Right Place and Right Audience. If look at these three R's I am going to talk about the right time the first R in discussion. This R is at the top and is very important because number timing is important. If you are able to deliver the content when it is trending your probability on being at the top of the search result is highest. Plus usually the people who are looking for search results are usually looking for those results who are oldest and or published first. If you are a blogger the importance of writing the content right at the time it is happening is the most important thing which could happen in blogging and it is a sign of alert blogger where in he knows what is happening and being asked by the readers on web.
How to know the most happening events in the niche right in time?
If you want to know the most happening and trending topic of the web. You can use below Online and Offline Tools:-
Online Tools
1. Google Alerts:- Google alert service is the best tool which alerts you the trending topic of the web and know what others are talking about it. Plus you are also aware of what people are talking about you and your brand. Also the Google alert helps you find new niche for your blog.
2. Reading Prominent Bloggers:- Prominent bloggers like Huffington Post, Techcrunch and Mashable are those resources for you which can tell you that what is happening and hot trending topic. So you can research in that topic and deliver the content accordingly.
Offline Tools
1. Newspaper & Science-Tech Journal:- Read the tech posts from prominent editors on newspaper and read science journals, it helps you get the prominent posts be written online. And if you are able to deliver the offline content with your own idea on online.
2. TV Programs and Channels:- View programs like Gadget Guru of NDTV and similar programs in Technology channels like Discovery and Science which means  you will be upto date  with the latest happening. Plus the best advantage is that you are with reviews as well. This means that you need not think about much of the content as you have the review in hand and you have to only deliver content online.
So how you are researching the content on time?
Also how you are delivering it in time have you have tried to pre-schedule the content before it live on fire? Share your experience with us and let us know how you are doing. Have you liked the Idea of this Post? If you have similar fantastic ideas to write upon I will publish it with your name as credit. Also you will get backlinks for suggesting the content of your choice, so what are you thinking just click on contact us and share the most happening thing on the web and I will share it on your favorite blog.
Tele-Columnist!