Buying a used domain is definitely a best bet if you want to put your first step in online world. But buying best one of them is very important as it decides further course of your online future. Logic behind my previous statement are many but I quote two most important with examples so as to clarify and understand importance of it.
A. You are in a used automotive market will you want to buy and accidental remodeled car?
B. You are buying a cosmetic item for your wife will you buy one which is cheaper but a duplicate?
If the answers to both the questions is No please read Ahead…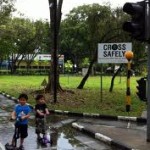 Lets first understand Why people are crazy about buying a used domain?
Simple point is a used domain must have a traffic associated, some genuine and regular visitors are waiting the website is up again so as to revisit it. Google has already showered love over it over a period of time and hence new webmasters big two challenges are already resolved.
Now I again ask the big question Why is it required to be cautious before you buy a used domain?
If you have a domain which was caught with spamming and was banned by google or another search engine. This negative reputation will hurt new webmasters aspiration and future of online business. It will take many months to fix it and hence is a waste investment.
Next question must be What We can do to avoid buying punished sites on Web?
Below is the list of those checks which should be performed before finalizing any old domain purchase deal:-
1. Buy a domain which is old. The reason is spammers usually change website frequently older websites usually have a reputation set behind them. Hence chances of buying a spammer domain is bleak.
2. If you are buying this domain for a Blog please check the Page Rank of the website as good PR will cut short your span of time to pull traffic and Google juice is ready to serve for you.
3. If the purchase not meant for planned organization, institution .org extension could be avoided. Other than this never think that .com is a guarantee of success. There are many websites which are outperforming despite not being a .com extension.
Examples:-
Labnol.org
9lessons.info
Inbound.org
Choose any extension whichever you feel comfortable. Even a .org are successful it all upon you decide which one suits you.
4. DMCA and SEO:- This is important before you buy a domain because these two things which will build blocks of the future for your website. With the said link you can check whether the domain in question ever being banned or penalized by Google. While designing SEO this check will decide future course of actions. The Important with this link is the DMCA request against the said domain should not have a negative action against the domain. If DMCA filed and it is turned down by google will also be ok to proceed to buy a domain. For SEO second important thing other than DMCA is you buy a domain which suits objective of your website or th niche of you blog. Also choose the shortest name dommain for your website. As long names are difficult to promote and project while promoting.
Matt Cutts in his latest Video talks about what Google has to say for those buying used domains with spammy past.
Looking forward for your comments your experience on buying a domain with above steps. Do comment or ping me If you have anymore things to add to above said points to enrich knowhow of users who are on hunt of acquiring a used domain.
Tele-Columnist!