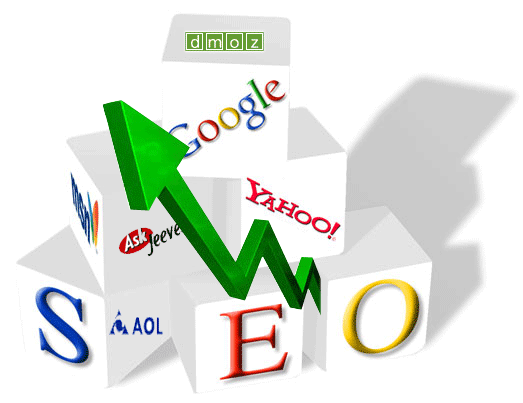 SEO is the most said word in Google and from everyone right from the biggest site of the world to the one standing at the last line is trying to be at the first page of every search in Google. But few things we missed out in this whole fight for being first on web. How are user's site experience is and what they think about your site. In this post we are going to break few high risers about the SEO and how Search Engines are not much bothered about the hypes of SEO. I renamed SEO as Search Experience Optimization and I am sure you will have similar experience after reading this post.
Since the advent of Search Engine and the start of conquest about how to come up at the top of the search results. SEO is always projected as out of the world logic. And people who are SEO experts are considered like Search Engine runs in there command. But the story is completely different when it comes to real life experience of how SEO really works. And this lead by always when Matt Cutts look at the ceiling in his videos when asked about SEO :). I feel that he himself as well as Google knows there is no rocket science behind SEO. And he rightly says in below video Search Engine Optimization should be rather called as Search Experience Optimization.
Search Engine Optimization is not a right concept anymore and hence need to rewrite the rules for making way for Search Experience Optimization.
How to Optimize Experience?
When someone talks about the user experience it consists of following bullet points which needs to addressed at first sight:-
1. Navigation: Is it easy for your readers to read and navigate through the contents of the page. If it is easy to surf through your site. You are enhancing your reader experience which is your task in hand.
2. Website Load Time: A Crucial factor but usually compensated by webmasters to decorate your site with various styles. But as per the study done by a research firm stats that you have initial few seconds of the visit which makes your readers stop at your site. So in the initial seconds of the visit of the page if the website is taking time to load by more than 5 Seconds. Chances are your users exit in the first few seconds.
3. The content: If you are talking of a particular A field and your content talks about B content all across the relevancy is not as per the user expectation and you loose search engine ranking.
4. Images: An Image talks 1000 words, the relevant image which is attractive can make your visitor read the content and the naturally linked articles are the actual pullers. Designing the whole article is important as equals to the content you are pushing into your website.
5. The Web Talk: When your website is placed at search engine it should also be talked by in social media as well as various relevant forum. If you have visibility in forums it can automatically can bring in people looking for the content that you are talking about.
6. Question & Answers Forums:- These forums are actually turning out to be major pullers of your web traffic, and hence if you are solving issues in these question and answer forums you are going to make new readers of your website.
Point no. 5 and 6 are the external factors let see what are the other internal factors which can give a great user experience.
7. Theme and Website Design: This point makes looks of your website more easy and as much your website is easy to look at without giving stress to your visitors eyes. It is going to build up ranking in search engines.
8. Commenting: If you are stopping your user comments with security difficulties you are actually discouraging your users to comment. Until and unless the comment system is easy the users are reluctant to type in their feelings.
9. Author Interaction: The job of the author is not only to right content but is also interact with the users. As much as you are active on the comment box your users will have a better bonding and experience with your site.
10. Popups: Popups asking for Email Subscription /Facebook Likes/Twitter Fans or ADs for earnings is the most discouraging aspect of any website. If you have interfering advertisements or Forcing popups which are actually interfering visibility should be avoided.
These Internal and external factors provokes user experience and Search Engine optimization is replaced by Search Experience Optimization. Somehow Search Engine also has silently opted Experience in between Search Engine Optimization Vs Search Experience Optimization.
Over to you
What is your say do you want to Optimize User Experience or you want to optimize for Search Engine Bot?
If you liked the article don't forget to share it with your friends on Facebook. Drop in your comments in the comment box below or drop in your thoughts in Contact form.
Tele-Columnist!