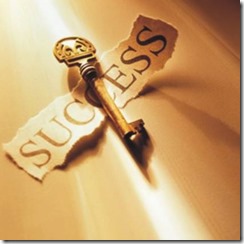 Typical but true success is no Rocket Science, since the advent of online business being successful is not fixed to big companies. There are many examples where individuals rose from helm to rule online fraternity. I am bring in this post those individuals who rose above all rest and showed a person might is heavier than any professionally organized efforts of an Organization. Subsequent post is a salute to these Inspiring leaders of current generation which proved that success is not impossible and can be achieved all alone.
Below are the Fabulous Five Inspiration Leaders from India:-
1. Labnol (Amit Agarwal):- First Indian Professional Blogger, who owns a famous how to blog (Digital Inspiration). The strength of this blogger is he didn't stick to how to of tech stuffs. He came out of the cloud of no where and became famous with his writing and different style of presentation. A Product of IIT and now an entrepreneur.
2. Shoutmeloud (Harsh Agarwal):- Famous in blogging niche for his hold over WordPress, how to blog, SEO. A true believer of letting new talent display skills on his blog and encourage guest blogging. Owner of many blogs of various niche and one of my favourite as I truly believe that Amit Agarwal inspired me to write and Harsh taught how to represent it beautifully. A real good person in nature and always ready to give feedback and improvement suggestions.

 

3. Amitbhawani (Amit Bhawani):- Another Amit in top slot, SEO

Expert based out at Hyderabad. Started with SEO, Career Advice and opened 55 Blogs which is currently managed under his flagship company serving hosting services on host brains. Started blogging in year 2007 and soon became successful due to his fair background of Industry and hard work. Luck Favours those who help themselves.

4. Savedelete (Jaspal Singh):- Hails from city of Jaipur and a good

software blogger. His strength is his love for Software. His blog is basically an archive of experience of a true software lover. Was going through his profile his true love is with two things blogging and exercising. He teach us meaning of being geek is not sitting in front of laptop and typo robot but he can be fit also. Health is Wealth. Thanks jaspal for being as you are.

5. TechPP(Raju PP):- An Electronic Engineer by education is the brain behind one of the best technology website on web. Hails from cyber city Bangalore has reached here with his blog due to his affection of Electronic Chips and Technology. He loves what he does, prominently present on twitter Raju considers social networking as the best way and mode to absorb and share ideas.
The list is endless and stories are worth telling but we halt here just to make you realise that the only way to success for these entrepreneurs is by loving what you do. Thank you Amit A, Harsh, Amit B, Jaspal and Raju for burning a lamp with which other success stories will surely reach destinations.
Do you now believe that Success is A Rocket Science? Please share your thoughts by commenting below and contribute to this Inspiring leaders.
Disclaimer:- Photographs depicted here are sole proprietary of there copyright owners and are depicted here only for representation.