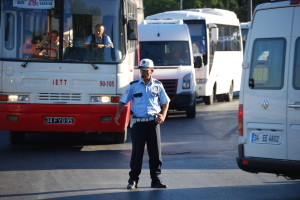 Website traffic is considered as something you don't have control on and the website traffic surge and depression is said to be out of control of webmasters. But I consider it if the website is yours you have total control on what how people see and look at it and which readers should visit. Yes you read it right you have control on people who are looking at your pages. We will learn this art in this article it is equally easy and difficult for a webmaster. The webmasters usually miss this deep fact and hence face the fiasco of ups and downs of traffic. Thus this post is to enable webmasters with the tools to handle the traffic of there own.
How to Route a Particular Set of Readers to your website?
You know which set of readers you require to be routed to your website for Eg. I want more readers from U.K. and I want them to be interested in my niche Say Blogging. I will see where these readers of this demography usually present and how can I target them I will target this user base from various angles which includes promotion- free and paid, plus awareness about the website free and paid, plus interaction with the target base free and paid. This is quiet sufficient to make sure this set of customers are targeted and they arrive at my site. I want to clarify before we proceed with Website Traffic Management Tips that it is no black hat or under the table understanding tactics all are clear legal and a longer routes to build reader base. Which requires effort and time and it is no 2 minute recipe. So here we go and first I am telling you the free ways and then we will move to paid ways:-
FREE
1. Promotion:-
Promotions mediums which are available are stumbleupon as many a readers of this demography are on stumbleupon, this social networking site should be a primary target if you are looking for readers based in Europe specially U.K.. Now to identify the prominent bloggers of U.K. I checked with Alexa to know which sites are the prominent ones and are trending. With this I know which sites are prominent in UK and I will target the readers which are interested by reviewing books in amazon.co.uk or by commenting on editorials of BBC.co.uk etc. Now you know you readers and where they reside you have to just build and bridge to promote your website. And promotion is possible if they love what you write on the prominent sites may be its comments or guest blogs etc. Post this video on advertorials paid advertising editorials are also getting difficult and in the below video Matt talked about few sites in UK specially. So I will be extra cautious in approach.
2. Awareness:-
To build awareness I will be interacting with readers on twitter and facebook by building pages on facebook and a twitter handle of you website. For interacting with a particular demography I will talk about the trending things in UK on twitter and will subscribe to prominent speakers of UK on Facebook and liking sharing and commenting on those pages. This is how I will built the reader base by awareness of my website as the people will slowly interact and talk about my website.
3. Interaction:-
Interaction can be started by commenting first on a topic of public interest and you can comment first only if you know when the post is published and it can be known by making Google Alerts I am going to talk about the Google alerts and its usage on my Personal Blog.
Paid
1. Promotion:-
By paid promotion I will do the paid promotion on Facebook by targeting my ads to this demography and particular age group. Facebook and twitter paid advertising is available and can target a particular locations and set of people.
2. Awareness:-
Awareness can be built by offline marketing of your website on billboards and some prominent locations of the demography plus also you can give paid consultations by listing yourself in online job sites.
3. Interaction:-
Paid interactions best mode is advertorials and this is done both ways where even a author pays to the reviewed company services. Which I can term as reverse advertorials. But with the Google looking at it keenly I will be broadcasting only with disclaimer so my website or the website which is publishing my advertorial not hammered by Google.
So here we have the free and paid tactics to make a website grow and streamline the flow of visitors by segmented efforts. Which depends on demography to demography. In free efforts you can look at Google Trends so as to know what is trending in UK as per my example above and hence publish posts on the said subject. So people will follow you looking for your content on the subject. If you want to reduce the traffic from a particular demography or the site the process is much simpler. Look for the links which are bringing the said traffic hence you can delete the said link post article or link which will ultimately downsize if not completely zero the traffic which you don't need.
Tele-Columnist!