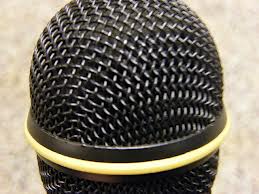 As a blogger you need to multiple tasks at a time and if you are the only one in your blog firm. The responsibilities are bigger and hence you have to deal with various situation at a time. As a blogger you have to plan you post have to read mailers from various people and you are simultaneously reading posts from fellow bloggers as well. These all things in a day. The challenge which I am going to talk about in this post is Being yourself while writing on your blog. I am going to first tell why I have taken up this post about being yourself.
What is Being Yourself?
Every individual is unique and hence he is respected in blogging world. Readers are coming in to read his views in his style for a particular idea. Being yourself for that blogger means to maintain his voice, pitch and the style while writing on his blog. Maintaining it is quiet difficult as each one of us as a human being may have different emotions in a day. As I have mentioned in one of my previous post that human brain can process 11 Trillion thoughts in a second. Just imagine if such a huge quantity of thoughts when pass through the mind the storm of emotion will come in. But when you are writing on your blog always remember readers are there because of your writing skill and courteousness. And once if you loose out the emotional storm on the web none of your readers will revisit you. Always be professional while you are online and if you are unable to hold the emotions on its better to go offline. Bring back the control to normalcy readers can wait but they want quality stuff from you as an author. Sometimes being offline can bring in better performance online.
Is it because you read a lot?
I say yes as I said in my introduction to this post that blogger has to read a lot and this may result in modulation to the voice and style of writing. As the bloggers whom you are reading have a different way to address the audience and when you read a lot sometimes you unintentionally copy the style of the bloggers you just read. Always take a break between reading and writing, when you write always put in your ideas into it in place of just shuffling other bloggers words. If you face issue in recollecting in mind when you are writing read your older articles and you will be back in your own style.
It is difficult with the passage of time to even do the signature as you used to about 15 Years back. With the passage of time the style should remain same if not exactly but at an overall level. But you can always try with the techniques of writing, style of writing is how you address your audience. And technique of writing is how you present your idea these two things are to be right and readers enjoy your new ways of presenting an idea but usually I have seen that readers are put off the blogger is addressing them in a different way.
Addressing and presentation is quiet important you can only improve presenting skills by the passage of time. Whereas keep your style of addressing your readers should be same through out the life time of blog.
How you remain consistent in voice on your Blog?
Do share your feedback on impact of modulation presentation and addressing your audience skills and impact on your blog. If you liked this post do share the idea within your social networking community. If you want to drop a tip or an idea do contact us.
Tele-Columnist!